Harbhajan Looking for India Return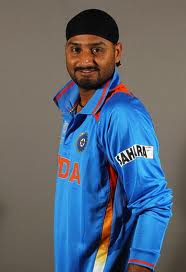 Harbhajan Singh has signed for Essex and is hoping that representing the county side in the second half of the Championship Division Two season will earn him a recall to the Indian team.
"Hopefully this will keep me in rhythm before I go and play for India again," said Harbhajan, who has played in 98 tests for his country and is a favourite among the sport betting community.
"This is an important time and I want to use this time in a good way."
Harbhajan should be available to represent Essex in their remaining eight County championship matches and the men from Chelmsford will be glad of his arrival after an earlier deal to sign Australian seamer, Peter Siddle, was cancelled due to injury.
Harbhajan is due to make his debut in the Championship match against Gloucestershire on Wednesday and he knows that he needs to prove his form in the longer form of the game.
"That's where you get tested. As a player, you want to be in the longer version and show your class and obviously this will give me an opportunity, as I said, to bowl a lot of overs before I get into the Indian squad for the Test side," he said.
Harbhajan has not represented India since their humiliating tour of England last summer but he knows that a good run with Essex would do him no harm with the selectors.
"Essex were looking for an option who can win games for them and hopefully I can do that kind of a job for them," he said.
India's ODI series in Sri Lanka starts on 21st July but they are not due to play another test match until England's tour this November.
Harbhajan – and those that make a decent sum from betting on sports - know that a solid end to the season for Essex could be enough to ensure that he returns to the international fold and adds to his 406 international wickets.